Winner to be named on Dec.5, fans encouraged to vote
FAYETTEVILLE, Ark., Nov. 15, 2016 – The three finalists for the 7th annual Burlsworth Trophy have been selected and include Oklahoma Quarterback Baker Mayfield, Washington State Quarterback Luke Falk, and Northwestern Receiver Austin Carr.  The three finalists were chosen from 52 nominees from across the nation and last week was narrowed to 10 semi-finalists. The Burlsworth Trophy is awarded to the most outstanding college football player in America who began his career as a walk on. Burlsworth's life is also the subject of a major motion picture, "GREATER", which was released earlier this year. 
he winner will be announced at a ceremony on Dec. 5 in Springdale, Ark. and is presented by the Springdale Rotary Club.
The 2016 finalists are:
Austin Carr, Northwestern University, Wide Receiver, SR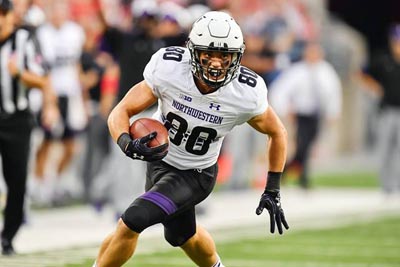 Carr ranks ninth in the country with 1,102 yards receiving so far this season and sixth with 12 touchdowns for the Wildcats. Carr also ranks ninth in the country with 7.5 receptions per game and he has eclipsed 125 yards receiving in six games and caught eight passes for a career-high 158 yards against Ohio State. Carr received no scholarship offers out of high school and was awarded a scholarship in 2015. Last season he averaged 18.9 yards per catch. For his career Carr has 93 catches for 1,412 yards and 12 touchdowns. Carr was the all-time rushing and scoring leader at his high school and was offered walk-on opportunities at San Diego State and TCU, before being accepted to Northwestern. He is a semifinalist for the Biletnikoff Award, given annually to the best receiver in college football.
Baker Mayfield, University of Oklahoma, Quarterback, JR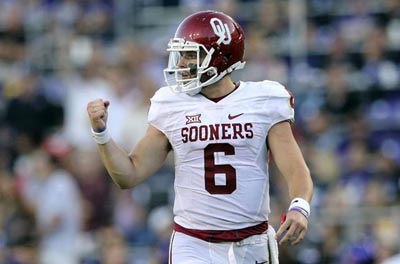 Mayfield, who has thrown for 3,212 yards with 33 touchdowns and 7 interceptions, won the Burlsworth Trophy in 2015. In addition to earning the Burlsworth Trophy he was named the Big 12 Offensive Player of the Year after the 2015 season. Mayfield ranks fifth in the country in touchdowns and No. 7 in yards per completion at 15.08. He threw for a school-record seven touchdowns against Texas Tech earlier this season. Mayfield went 25-2 with a state championship as a two-year high school starter and had scholarship offers from Florida Atlantic, Rice and Washington State. He instead walked on at Texas Tech, earning recognition as the Big 12 Offensive Freshman of the Year before transferring to Oklahoma. Mayfield has been named a semifinalist for the Maxwell Award, given annually to the nation's top college player and is a semifinalist for the Davey O'Brien National Quarterback Award.
Luke Falk, Washington State University, Quarterback, JR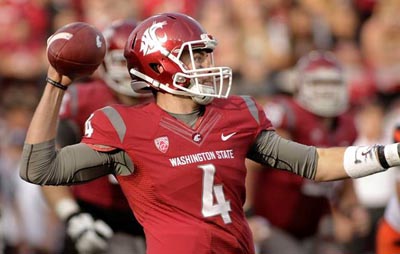 Falk currently ranks second in the NCAA with 3,610 yards passing this season. He has thrown for 33 touchdowns, fifth-best in the country, and has been intercepted six times. Falk, who has chosen to attend Washington State as a preferred walk-on and since appearing in six games as a redshirt freshman, Falk has thrown for 10,030 yards with 84 touchdowns and 21 interceptions. Falk was a Burlsworth Trophy finalist and Sports Illustrated honorable mention All-American in 2015 after completing 69.4 percent of his passes for 38 touchdowns and eight interceptions. Cornell was Falk's only scholarship offer out of high school. He decided to walk-on at Washington State after setting single-season records for pass attempts (562) and completions (33) in high school. Falk is a semifinalist for both the Davey O'Brien National Quarterback Award and the Maxwell Award, given annually to the nation's top college player.